People
Meet the current team of researchers at the lab.
D. Grant Allen P.Eng., FCIC, FEIC, FCAE, FAAAS
Professor, Department of Chemical Engineering and Applied Chemistry
BASc. University of Toronto
MASc. University of Toronto
PhD University of Waterloo
Grant Allen is a Professor in the Department of Chemical Engineering and Applied Chemistry at the University of Toronto. His area of research interest is in bioprocess engineering, with particular application to the treatment of aqueous and gaseous emissions and utilizing wastes for energy and chemical production. He has over 120 publications and has supervised over 30 doctoral students and 40 masters theses.    He has led several environmental research consortia involving faculty and students from a range of disciplines and industrial partners from Canada and around the world (USA, Brazil, Japan, NZ).  He has served in many leadership roles at UofT including as Director of the Pulp & Paper Centre from 2001 to 2003, Vice-Dean (Undergraduate) for the Faculty from 2007 to 2011 and he served as Department Chair from 2011 to 2021.   He was also President in the Canadian Society for Chemical Engineering in 2008/09 and Chair of the Chemical Institute of Canada in 2019/20. He spent his research leave in 1994 with Weyerhaeuser Co. in Tacoma WA, working on biofiltration of air pollutants from wood products emissions.   In 2011, he spent a research leave at a SCION, a crown research organization in New Zealand, working with their green processing team on waste management in future biorefineries.
Research Associates, Postdoctoral Fellows and Staff
Torsten Meyer - Senior Research Associate
 Dipl. Ing. in Environmental Engineering
(Technical University Berlin, Germany)
PhD in Chemical Engineering and Applied Chemistry
(University of Toronto)
Torsten is working on strategies to enhance anaerobic digestion of industrial wastewater and sludge, as well as on sludge dewatering. Also, he is involved in various projects related to the chemical recovery cycle in kraft pulp mills.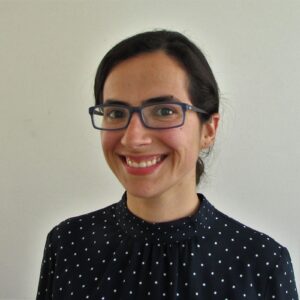 BSc. Microbiology: Universidad de los
Andes, Columbia.
MSc.Tech in Environmental Science:
University of  New South
Wales, Australia.
PhD in Chemical Engineering and
Applied Chemistry:
University of Toronto.
Dr. Bonilla is currently developing growth strategies to manipulate the nutritional content of algal biomass to facilitate its use as a feed and food ingredient. She is also the Cofounder and CEO of HOPE Pet Food where she uses her expertise in proteins to develop pet food with alternative proteins. 
BASc. Nanotechnology Engineering:
University of Waterloo, ON, Canada
PhD Chemical Engineering: University of
Waterloo
Dr. Leshuk's research program in Prof. Grant Allen's laboratory is directed at supplementing conventional aerobic & anaerobic biological water treatment methods with recent innovations in photocatalytic nanotechnology, opening new opportunities for synergistic nano-bio processes to solve outstanding industrial water treatment challenges, with a focus on the pulp & paper and petrochemical sectors.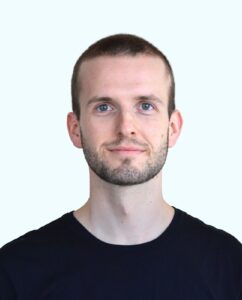 Jens Kastenhofer
BSc. Food Science & Biotechnology:
BOKU, Vienna, Austria.
MSc. Biotechnology: Wageningen
University and Research, The
Netherlands.
PhD. Chemical Engineering: TU Wien,
Vienna, Austria.
Dr. Kastenhofer is a recipient of the Erwin-Schrödinger-Fellowship, awarded by the FWF (Austrian Science Fund). His research is directed at revealing the response of microalgae to rare earth elements on a physiological and molecular level. The gained insights will aid the development of sustainable methods to recover rare earth metals from waste.
Hamed Ghazisaidi
BASc. Chemical Engineering: Sharif
University of Technology, Iran.
M.Eng Chemical Engineering: University
of Alberta, Canada.​
Hamed is a PhD student supervised by Professor D. Grant Allen and Professor Honghi Tran. Hamed is working on using natural bioflocculants to enhance the dewaterability of biosludge from pulp and paper mills.
BASc. Chemical Engineering: University
of Toronto, Toronto, ON, Canada.
Mitchell is a PhD student under Professors Allen and Papangelakis. His research focuses on using algal biofilms to recover rare earth elements from dilute aqueous streams via biosorption.
Sadafnaz Kalhour
BASc. Chemical Engineering: Amirkabir
University of Technology, Tehran, Iran.
M.Sc Nanotechnology Chemical
Engineering: Amirkabir University of
Technology, Tehran, Iran.
Sadaf is a PhD student working with Prof. D.Grant Allen and Prof. Arun Ramachandran. Her research is focused on studying single biosludge flocs in microscale. This can ultimately help in better understanding of biosludge related processes including the dewatering process.
Sergio Luna Nino
B.Eng. Biosciences in Chemical
Engineering:
McMaster University, Hamilton, ON,
Canada.
Sergio is a PhD student investigating the use of anaerobic systems to improve the dewatering of secondary sludge from pulp and paper mills. Sergio is supervised by Prof. D. Grant Allen and Prof.  Elizabeth Edwards.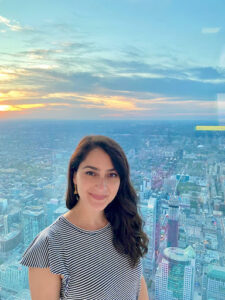 Sheida Stephens
BASc. Chemical Engineering: University
of Ottawa, Ottawa, ON, Canada.
Sheida is a PhD student co-supervised by Professor Allen and Professor Mahadevan. Using a joint computational-experimental approach, Sheida's work focuses on using engineered photosynthetic bacterium as chemical production platforms.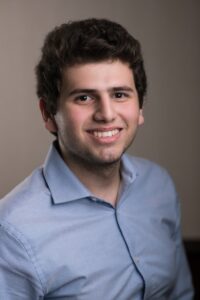 Fareed Abuzaid
BESc. Chemical Engineering: University of Western Ontario, London, ON, Canada.
Fareed is a master's (MASc) student exploring the relationship between algal biofilms and suspension in continuous biofilm photobioreactors. Fareed's work focuses on studying the impact of various engineering variables on the productivities of biofilms and suspension inside these bioreactor systems.
Lab Alumni (Under Construction)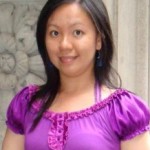 Minqing Ivy Yang
Completed her PhD with Professors Allen and Edwards in 2015 on anaerobic treatment of pulp mill effluents.